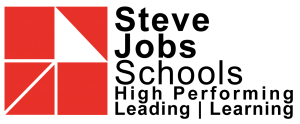 The SJS, High Performing in Leading & Learning offers schools a evidence based framework and technological organization that gives teachers back what they need: time and space to interact with students and teach in the moments they make impact and a difference!
The SJS concept is based on the most effective scientific research and 21st century didactics available. We use this knowledge to power our education in a way that helps students acquire the most important and valuable thing for their future: Knowledge!
Where other schools sometimes only use certain aspects of research and technology to power their education, we only use the best of breed solutions!
In addition, our schools and teachers continuously work with teacher-data teams that keep developing and expanding the school's knowledge of learning and teaching. This way, our schools will stay on top of the best ways to prepare our children for the future.